Inspection Requests
There are three ways to schedule your inspection.
Please CLICK HERE to verify when inspections are available in your area
The fastest and easiest way is to use our free EZ Inspect App. Download it at the App Store or get it on Google Play. Or use the QR codes below. Simply enter your permit number and follow the directions.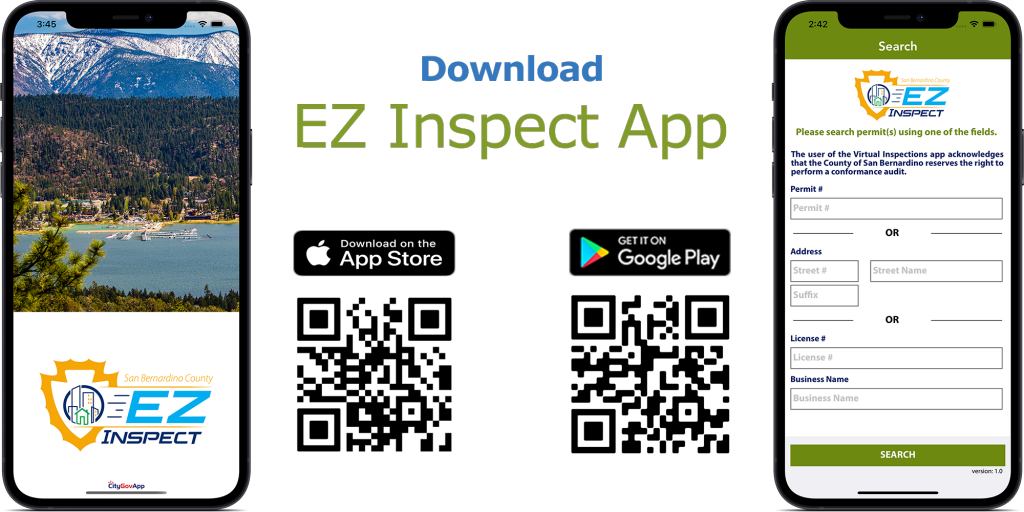 EZ online Permitting (EZOP)
EZ Online Permitting also offers an efficient, convenient and simple way to schedule an inspection. Schedule an online inspection here. Need help? Watch this video here.
Phone
To schedule an inspection, please call: (909) 387-8311.
Issues scheduling an inspection with the EZ Inspect mobile app, please call the EZ Inspect Help Desk: (800) 637-6653 or (909) 501-0873.
Please CLICK HERE to verify when inspections are available in your area