Inspection Results
The fastest and easiest way to get inspection results is to use our free EZ Inspect App. Download it at the App Store or get it on Google Play. Or use the QR codes below. Simply enter your permit number to see results.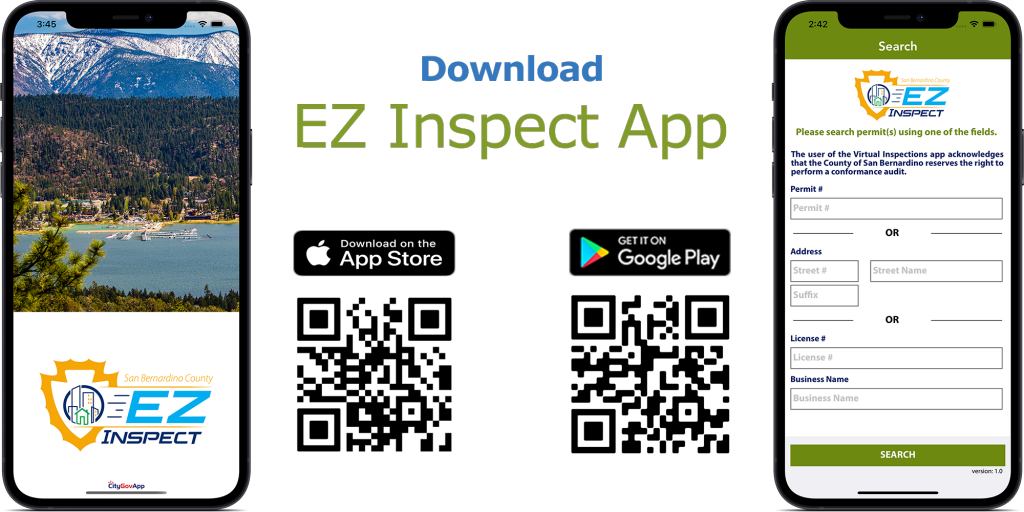 EZOP ( EZ Online Permits)
You may also view inspection results on line by logging into your EZOP account.